As the New Year comes, a piece of good news is spread from Rayson Non Woven Company. The seventh advanced non woven production line starts operation on Jan 3,2017. Although the international economy is developing slowly and many factories have to close because of the great pressure, Rayson company keeps growing vitally. The introduction of the seventh production line, which improves productivity and promotes efficiency, marks the new revolution of Rayson company.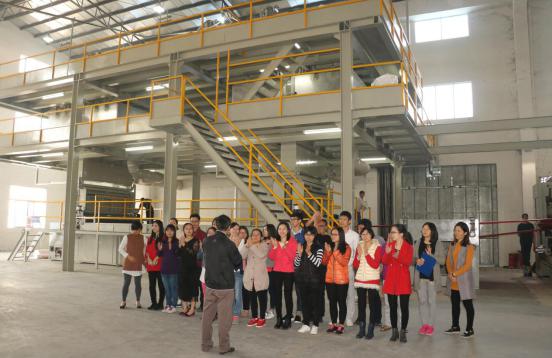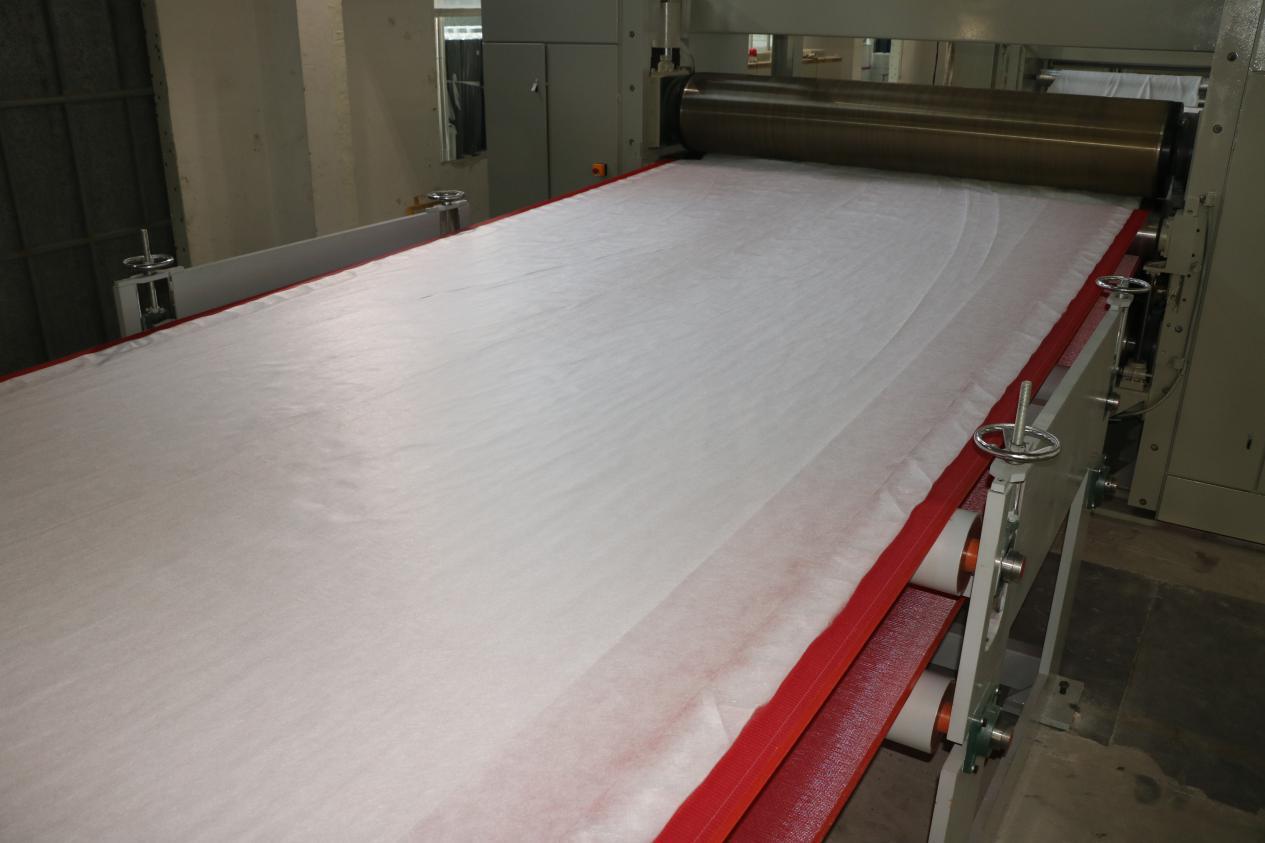 To Look Back Upon Rayson's History
In 2007, Rayson company was founded and the first non woven production line went into operation. Like most budding companies, Rayson produced only non woven coiled materials and shopping bags at the beginning. However, the leaders of the company were aware that only creativity can help develop the company. This is why Rayson has suffered from even the serious financial crisis in 2008 and kept growing quickly in the past ten years. From only one non woven production line to seven;from just non woven coiled materials to Rayson's non woven fabric used in household, medical area, agriculture, catering and gardening; from domestic sales to more than 95% products are sold to about 30 countries in the world.
Several years ago, Rayson managed to launch the brand "Rayson Mattress" which are popular in different kinds of international furniture fairs. Afterwards, Rayson launched "Srieng Mattress" in domestic market, which focuses on middle-class and high-class mattresses and pillow. And the brand for non woven fabric "Rayson" frequently appeared in foreign market. These days if you search "non woven" on Google, almost half of the results are Rayson's products. "This is the result of our constant SEO. We have people who update the products and upload videos regularly, which help customers understand more about Rayson through internet," the General Manager Mr. Deng Hongchang says.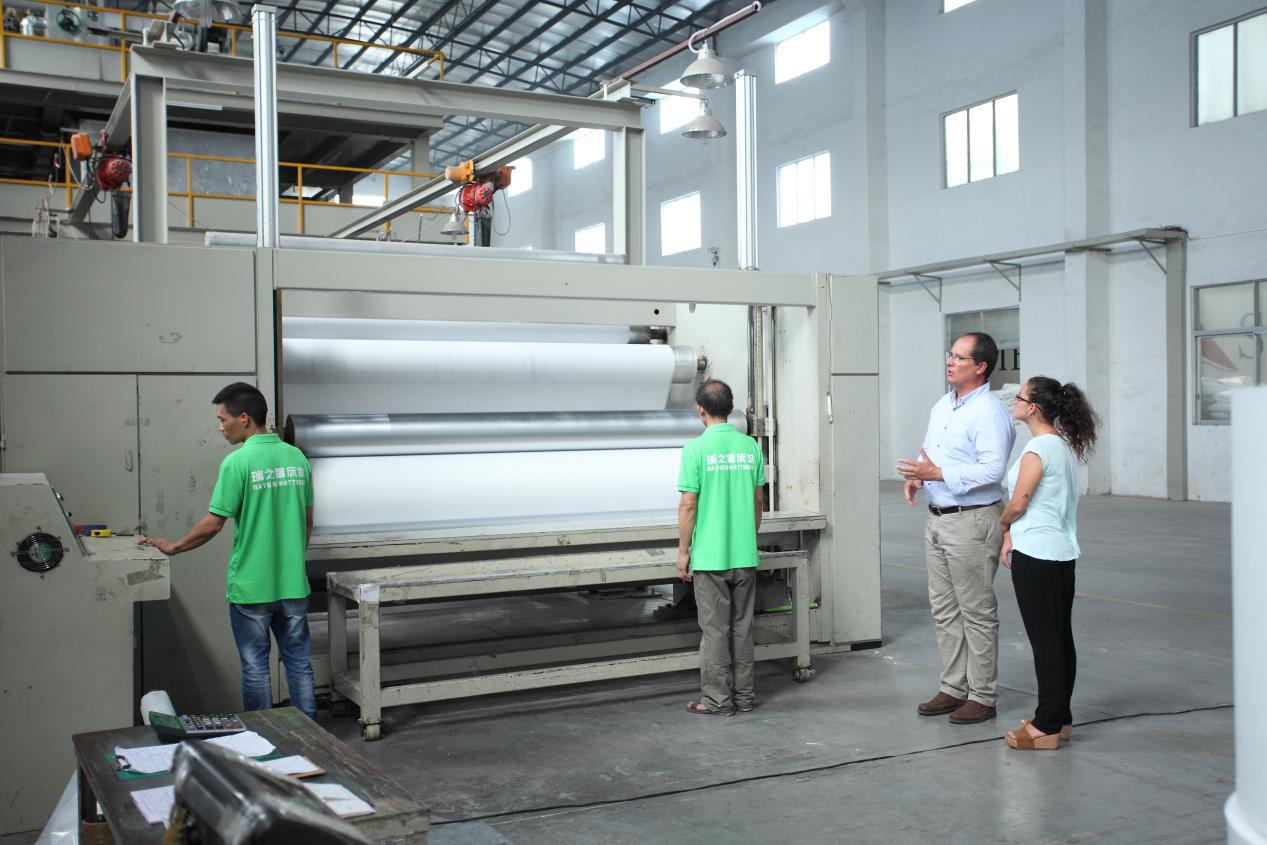 To Look Into Rayson's Trend In 2017
Rayson company has made great success in 2016, launching the new brands "Enviro" and "Mr Tablecloth", the brands "Rayson Non Woven" and "Srieng Mattress" being evaluated Guangdong Famous-Brand Products, and the company passing ISO9001 and ISO14001 certificates. It is sure that Rayson company will make greater achievements in 2017.
The introduction of the seventh non woven production line has well-promoted the productivity of non woven fabric and cut the delivery time, which helps to solve the problem of the long delivery time.
In the new year, Rayson company will continue to develop the industrial chain from non woven fabric to mattress, pay more attention to the quality and make eco-friendly production according to government's idea. Meanwhile, Rayson company will never give up creating so as to invent new products of high-performance and help the company remain competitive.
Besides, Rayson will hold more training classes which improves the staff's skills and quality and ensures good quality products and service for customers.
Welcoming the tenth year, Rayson company sincerely thanks every employee who works with responsibility and every customer who trusts and supports Rayson. We will spare no effort to strive for further success in 2017.