The 120th Canton Fair, the indicator of China's global trade, ended on Nov 4, 2016 and has attracted guests from more than two hundred countries and districts to exchange industrial information and build friendship in Guangzhou.
As a high-tech company dedicated to expanding oversea market, Rayson and St. Mega company exhibits several new products at the fair, including Srieng's new style mattresses, Rayson's new brand "Enviro" agricultural use non woven series and disposable non woven tablecloth, St. Mega's new style barbecue tools and more, all of which are welcome by customers around the world. Thanks for the years' of exhibition experience, the professional production and selling and the elegant services, Rayson and St. Mega company make great success at the fair. New customers have placed orders for all the three main products, the matterss, the non woven fabric and the barbecue tools.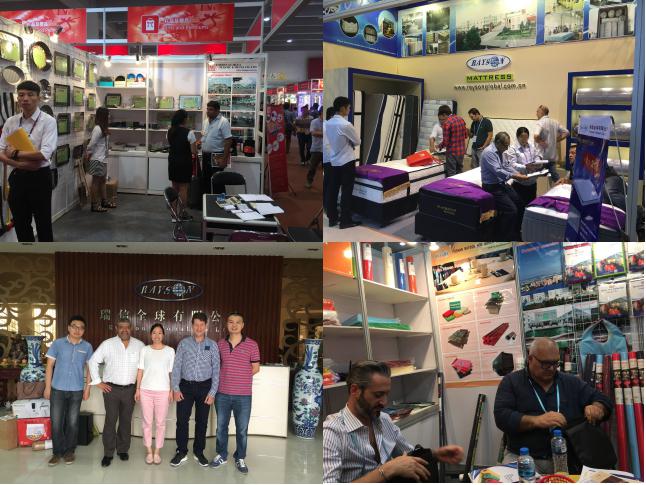 On Nov 10, the managing department and the sales team of Rayson and St. Mega attend the 120th Canton Fair Celebration in Rayson's Staff Entertainment Room.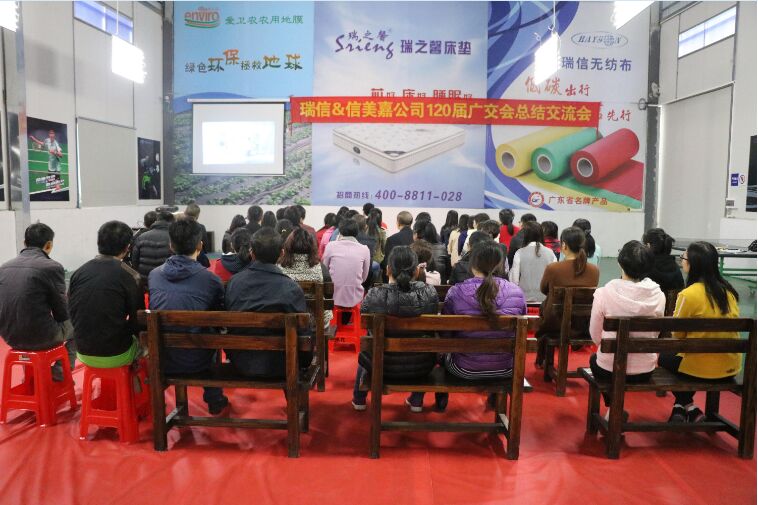 At the beginning of the meeting, some advanced salespersons are rewarded with flowers made from non woven fabric and bonus, and share their experience on transacting orders at the fair. Everyone in Rayson is excellent because they are always sharing and making progress.

Later, some manager give a speech on the effect of the fair, the shortages existing in each department and the advice on chasing for this year's fourth quarter selling target
At the end of the meeting, general manager Mr. Deng makes a conclusion. He praises the excellent salespersons, encourages the staff to share and achieve greater success next fair. Meanwhile, Mr Deng shares his experience on selling skills and exploring premium customers. He encourages his staff to learn more about the products and selling skills in order to win customers' trust. Besides, Mr Deng designs a game for everyone attending to find out their own advantages and disadvantages, so that everyone and change and develop themselves.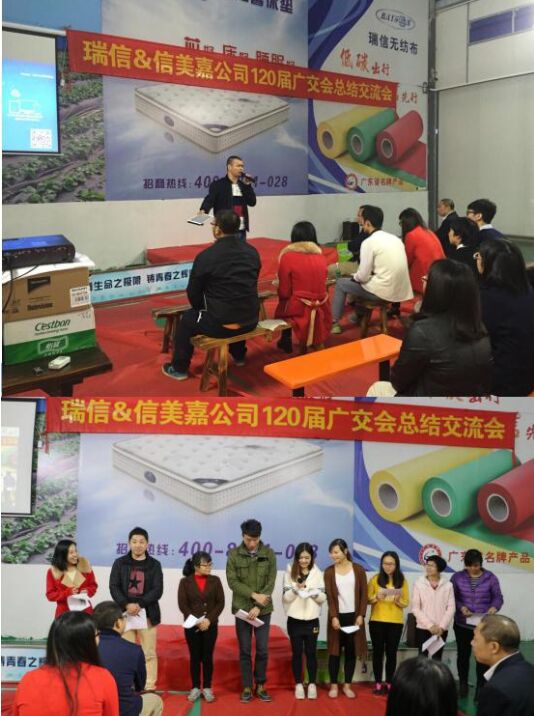 According to the general manger of Rayson & St. Mega company, Mr Deng, although the current international economy looks blue, and it seems harder to do global trading, Rayson & St. Mega's new products are warmly welcome, which has pulled us to keep on global trading. In the future, Rayson & St. Mega company will adhere to the idea of "Efficiency, Sharing, Responsibility", ensure high quality products and fight for the dream of "Go green, save the world."