On Dec 24, Santa came to Rayson Global company with his best wishes on his sled. The red suit, the white mustache and the gift bags proved that he is really Santa. Then meeting Santa is not a dream any more.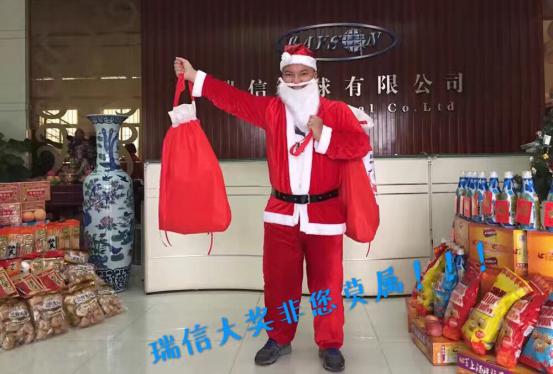 Santa walked around Rayson Global company, singing Christmas songs and sending gifts. The appearance of Santa brings surprise and happiness lingering around Rayson. Of course, the happiness is not only about the gifts, but the warmth brought by company. Although it is tiring to work, the staff feel proud to see the success made by Rayson.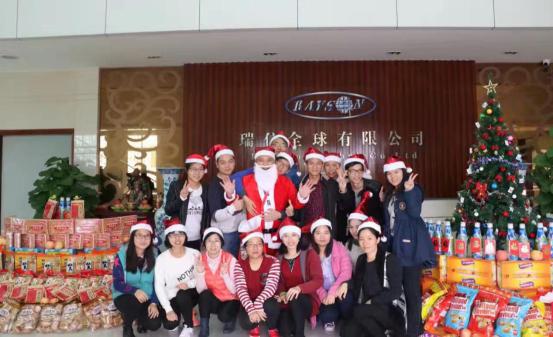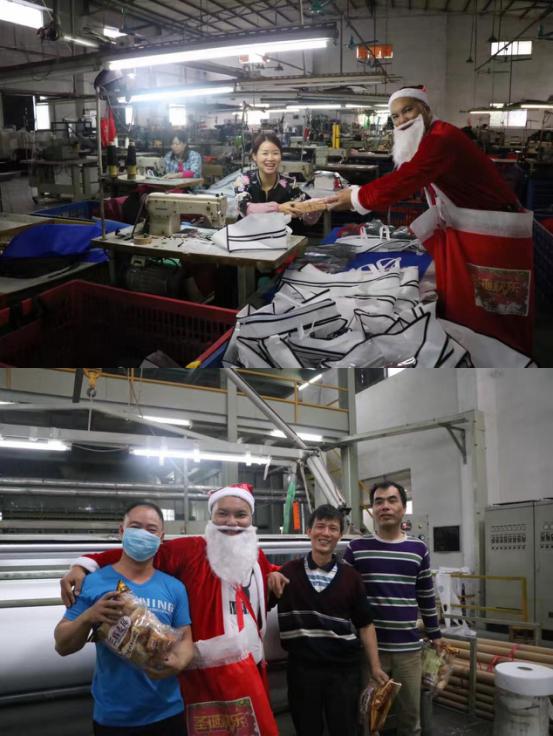 This Christmas celebration is the result of Rayson's creativeness. It is the first attempt from the dressing of Santa and the choice of the gifts to the ways of celebration. Most importantly, the gift bag is a brand new design and product of Rayson. The bags are made from non woven fabric, with elastic, handling and Rayson logo printing pattern. The creation of the bags prove that nothing is impossible if we keep creating. In the past ten years, Rayson has become better and better. One of the main reasons is that the company keep creating. Under the leadership of the manager, the research and development group keep updating technology and products, and the production group and the sales group help with the creating process, which makes Rayson's products well-sold all around the world.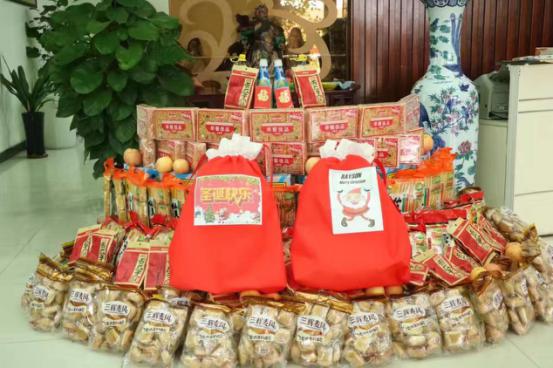 Christmas Day is a traditional festival in western countries which falls on Dec 25 every year. The Mass is a way of worship of church. Christmas is a religious festival because it is regarded as the birthday of Jesus Christ.Most Catholic churches hold a midnight mass on Christmas Eve. And some christian churches sing Christmas carols and then celebrate Christmas on Dec 25. The other branch of Christian, the Orthodox Eastern Church celebrate Christmas on Jan 7 every year.
Christmas is public holiday in western countries and many places, such as Hong Kong, Macau, Malaysia and Singapore in Asia. The Roman church began to celebrate the birthday of Lord on Dec 25 from Comstantine era.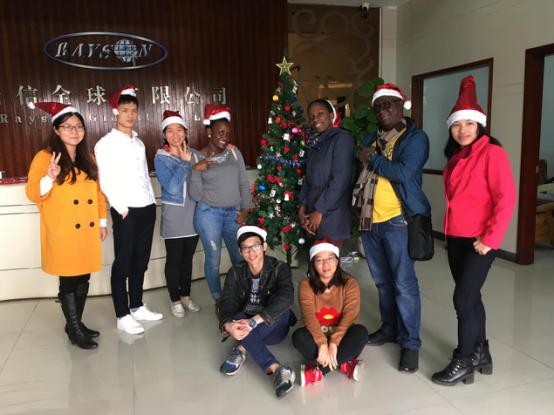 This year, Rayson company creatively hold Christmas celebration in order to enrich the staff's life, to activate the working passion and to arouse the collective sense of belonging. It is not difficult to read the happiness and affect from the staff's smiling faces and speeches.
Rayson Global company hereby wish our staff a merry Christmas, a happy new year and a warm family. Meanwhile, we wish friends home and abroad a merry Christmas!